Plunging into the DAO Segment to Capture Future Values
December 7, 2021 by mvp00
94
"In the physical world we live, governance is often subject to one or many central authorities. The real-world rules of governance have given rise to a strict, clear-cut hierarchy. As crypto technologies advance and creating a series of ecosystems, we developed a new approach: a free, equal, and open DAO governance ecosystem." In an ideal
"In the physical world we live, governance is often subject to one or many central authorities. The real-world rules of governance have given rise to a strict, clear-cut hierarchy. As crypto technologies advance and creating a series of ecosystems, we developed a new approach: a free, equal, and open DAO governance ecosystem."
In an ideal DAO ecosystem, code is law, and the whole ecosystem would be governed in a programmed and automated fashion. In a DAO, the organizational structure is paralleled and distributed, as opposed to the pyramid-like construct of traditional entities. Under such a structure, power is no longer controlled by a centralized individual or entity. Instead, the DAO community will be in charge, allowing for autonomous, collaborative governance. The advent of DAO is reshaping the business world bit by bit. As this free "utopia" promotes a paradigm shift in human organizations via decentralized governance and strong incentive mechanisms, DAO has become the next promising area in the crypto economy.
Exploring a new trend: DAO is key to ViaBTC Capital's roadmap
Recently launched by ViaBTC Group, ViaBTC Capital combines funding, resource support, and post-investment services. It is an ecosystem-centered investment platform focusing on projects that address crypto pain points.
Relying on its unique value capture strategies and expertise in finding potential growth poles, ViaBTC Capital has become one of the most preferred sources of investment in the crypto community soon after its launch.
Just recently, ViaBTC Capital has shifted its focus to the DAO segment and made its moves. Aiming to make all-encompassing DAO investments, it has invested in two dark horse projects: Colony and Moda DAO.
As community-driven, avalanche ecosystem accelerator, Colony has been committed to the development of a powerful, flexible, practical, and easy-to-use DAO framework. It aims to build an efficient trust mechanism that allows global users to create distributed online communities and raise project funds. Colony has set out to construct a properly incentivized foundation for the next generation of applications built on the Avalanche platform. Powered by a first of its kind funding mechanism, Colony imbues traditional venture capital with a spirit of Community through open governance, support and inclusion. Colony will implement a DAO structure over time to decentralize itself.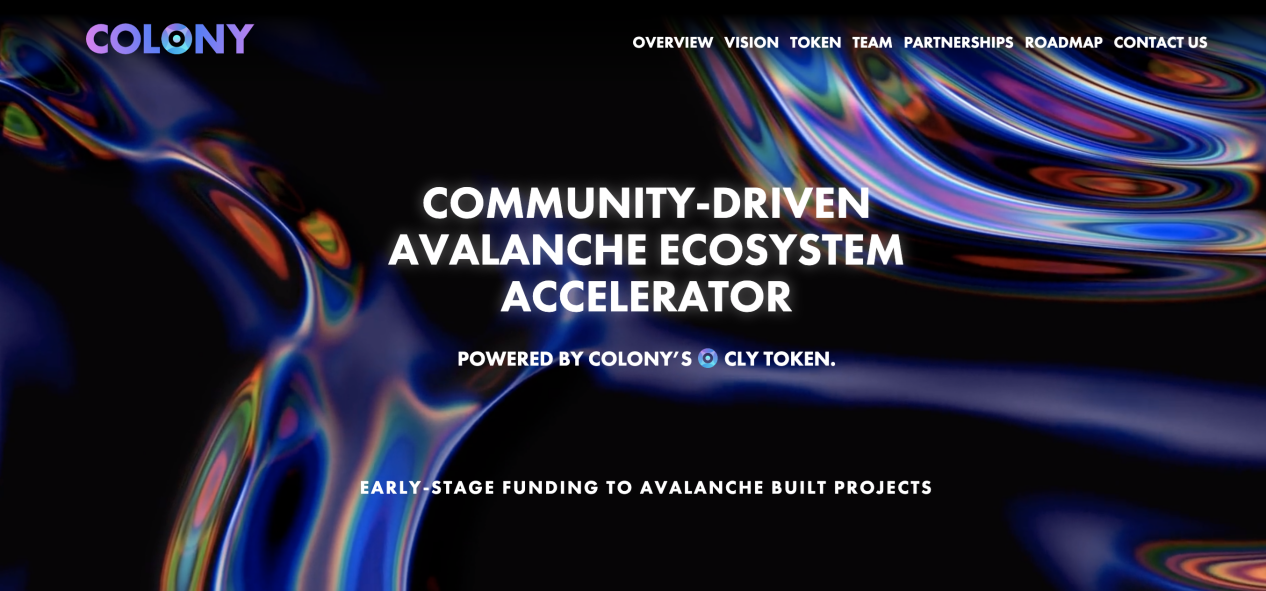 Relying on its keen market insights, ViaBTC Capital has invested in Colony, which expanded its investment landscape. In fact, Colony has also been working closely with Avalanche. As an outstanding DAO project, Colony has sparked wide market interests and brought considerable returns to VC institutions.
ViaBTC Capital's sharp eye for DAO investments is self-evident.
Moda DAO, a niche project, provides multiple Web3.0-based infrastructures for the music community. It redefines the existing music system through fully decentralized and automated technologies, which will unlock the potential value of the music industry. MODA DAO is a decentralised technology network and community. Designed for the metaverse and the play-to-earn era, MODA is dedicated to the adoption of Web3 in the music industry via NFTs, micro-licensing, DAO governance and DeFi.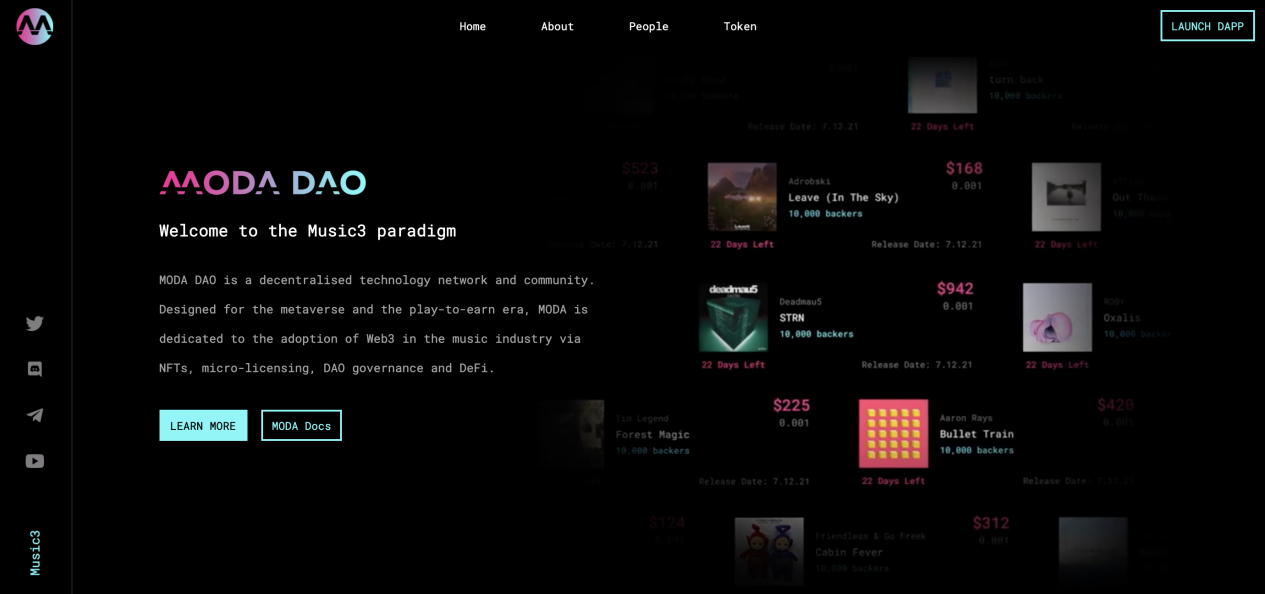 ViaBTC Capital has invested in this niche project because it is interested in the technological innovations Moda DAO may bring to the DAO segment. As the first DAO application that adopts Optimistic Rollup (a scalability solution and cross-chain technology), Moda DAO may offer a critical reference for building open DAO ecosystems in the future.
Hence, for ViaBTC Capital, the investment in Moda DAO was intended to capture the future of the whole segment, rather than just another application.
Focusing on value-centered investment, ViaBTC Capital believes in the future growth of DAO
As a firm believer of DAO's future potential, ViaBTC Capital focuses on extensive DAO investments. Apart from Colony and Moda DAO, the institutional investor also keeps track of DAO developments in general. Standing at the forefront of the DAO sector, ViaBTC Capital is always looking for more promising DAO projects.
ViaBTC Capital's successful DAO investments indicate that it has entered a new crypto stage where it starts to look for new growth poles. The handsome returns are the reward for ViaBTC Capital's sound investment philosophy and demonstrate its value-centered investment approach.
Conclusion
The advancement of DAO has transcended traditional organizations and redefined the model of organizational structure. More importantly, it has started a new chapter in crypto development. Keeping pace with this overall trend, ViaBTC strives to explore the potential growth poles in DAO and accelerate the progress of Web 3.0, allowing more folks to benefit from the opportunities brought by crypto technologies.