Industry Formation Using the CoinsPaid Example
July 9, 2021 by mvp00
110
The crypto market evolved exceptionally in the years 2014 to 2021, and the question of whether this industry will survive no longer exists. Instead, we are questioning where it's heading and how quickly it will reach new heights. In January 2021, the cryptocurrency market capitalization achieved the first trillion USD, and in April 2021, it
The crypto market evolved exceptionally in the years 2014 to 2021, and the question of whether this industry will survive no longer exists. Instead, we are questioning where it's heading and how quickly it will reach new heights.
In January 2021, the cryptocurrency market capitalization achieved the first trillion USD, and in April 2021, it already hit 2 trillion, with a Bitcoin share of about 50% of the total volume.
Today the crypto market is represented by a large variety of startups that develop their ideas based on the blockchain. They include the art industry actively promoting NFTs, teams developing the collection and distribution of data on the blockchain, and the financial sector introducing blockchain technology into the processes of transfer and payment systems, to name just some.
According to Deloitte Research,  the top use cases for blockchain adoption in 2020 were: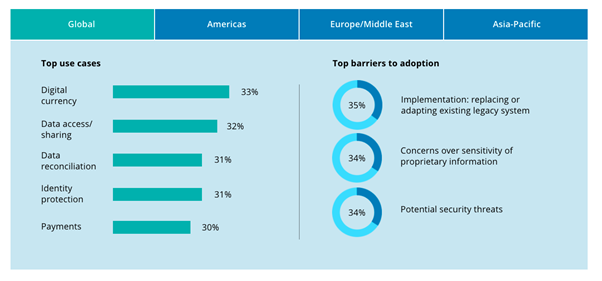 Let's explore how one such project, operating within two sectors adopting blockchain technology fastest: cryptocurrencies and payments, is achieving new positions in the payment niche and changing traditional finance.
CoinsPaid rise
The company started in 2014 with simple digital solutions for processing crypto transactions and built an entire ecosystem of products by 2021. As of July 2021, Cryptoprocessing by CoinsPaid handles 7% of all on-chain Bitcoin transactions. This number continues to increase each month.
What is the company's ecosystem, and who are its customers? The ecosystem is developed with a focus on the B2B sector. It includes the crypto processing solution, an exchange and OTC Desk, and enterprise and personal crypto wallets. Most of their clients are online businesses that use the Cryptoprocessing payment gateway and other related services for crypto/fiat operations.
The future forecast predicts that the market will continue to grow with more clients choosing crypto alternatives for payment and financial services. The year 2020 already demonstrated the shift of traditional merchandisers towards eCommerce platforms, a phenomenon that applies to any economic sector. Online shopping will only continue to rise in the years to come.
Company perspective
During 2020, CoinsPaid quintupled in its volumes and became one of the world's largest providers of crypto payments.
Some events of 2020 that give proof to the industry's rapid development were new legal initiatives for crypto, different states launching their national CBDC programs, and the entry into the market of prominent traditional players.
eCommerce exploded with a 40% growth in 2020 compared to 2019. The industry also started accepting crypto for payments, meaning that it holds great potential for companies like CoinsPaid.
CoinsPaid has already become the number one payment provider in the iGaming sector and actively attracts customers in other industries.
In addition to their B2B focus, the company also launched services for individuals. CoinsPaid promotes its products for B2C clients via more than 600 online businesses and an incentive program. These businesses altogether possess five million physical users, which CoinsPaid could reach in a reasonably short time.
In June 2021, CoinsPaid announced the launch of its CPD token and IDO campaign. CPD will serve as a utility token for the company's ecosystem, as well as delivering DeFi options for its clients. The popularity of DeFi looks to have a long-term perspective now, with more professional products being offered on the market. It will be interesting to watch how CoinsPaid can apply DeFi within its business model.
CoinsPaid's turnover in the first five months of 2021 (January to May) reached EUR 1.3 billion. The company demonstrates how you can grow from a startup to a successfully operating financial company with great potential.